5 crazy things you can do if your Ex wants you back
Nobody prays to have a broken relationship, but sometimes it happens not necessarily because we asked for it or we have been craving for it…sometimes it just happens…the unimaginable.
There are uncountable reasons while couples do break up it ranges from falling out of love, can't cope with the significant other's "new" attitude to cheating and feeling unwanted in the relationship. Whatever it may be sometimes not every time, the person that treated us bad might want to come back to the relationship, even though it does not often happen, but maybe they have realised their mistakes and want to be given a second chance.
Whatever reason that might have made them leave you in the first place there are somethings to consider if you really want to let them back in your life. It is a big decision to make, It is not easy allowing someone that hurt us in the past to crawl back into our life. There are somethings to be aware of to avoid living in regrets for the rest of life.
Reason why people regret their breakups and want to get back together:
Like we mentioned above, there can be uncountable reasons why couples breakup. Sometimes one might wake up one day to regret the decision of letting the relationship go in the first place. If you are the one the Ex is going on the knees to see you are back to the relationship, then you should know what to do if they want you back.
It is possible they are truly missing having you in their life, It might be because they have seen you have moved on and getting tangled with another person and they are just being jealous. And it is also possible they are feeling guilty that they made the wrong choice in letting you go in the first place. Whatever the reason might be, you should be ready to know what to do when you find yourself in such a overwhelming situation.
What to do when your ex wants you back
1: Try as much as possible to know they have been up to:
This is a golden opportunity that you have to stalk on him however you want it, check all his social media accounts and track his activities there, know who they have been talking with too, it is possible they have been with your friends and said things about you to them, try as much as possible to find out. Know if he has been dating around and meeting new people, if possible he just wants to have some action with you. know if he has been doing positive things too.
2: Reminisce on the breakup:
Even though it might be an ugly experience trying to remember how the breakup happened and the pain and stress it must have caused you. but it is essential you find out what led to the break up in the first place, go into details of how everything happened, did he hit you? where you abused verbally? etc, you need to take your time and evaluate it and see if breaking up with him was an "untimely" mistake that you both need to get back together to correct.
3: What was the relationship like before the breakup?: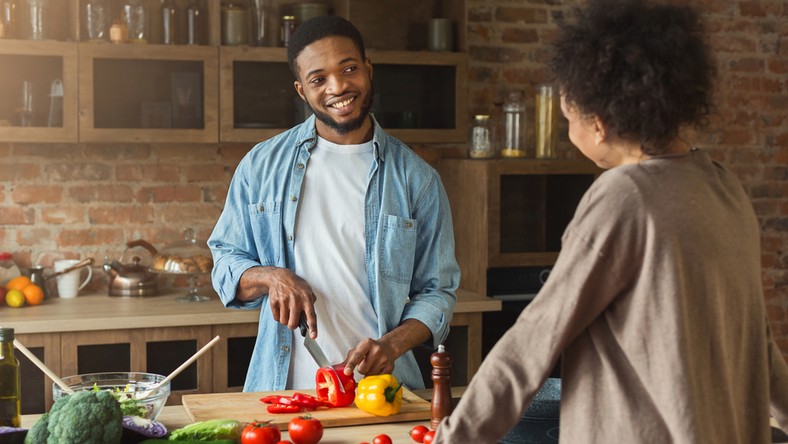 It is very important you meditate on the state of the relationship before the breakup, was he a great person that has been making your life a better one? do you think you were better off than now that you are no longer together? then it will not be a bad idea to allow him to get back into your life but if he was abusive and a disaster to your future, there is no point letting him back into your life to avoid regrets.
4: Seek the opinion of your friends and family:
Family and friends are everything, they will always want the very best for you, of course except for very few ones. try as much as possible to confide in them and know their opinion about your ex, chances are they know one or two things that will help you make a wise decision. And be rest assured they would not want to deceive you.
5: Do you still have butterflies in your tummy for them? 
Finally the last but not least, this part is really important, you need to check yourself and know if you even have feelings for him. There is a huge difference between loving and caring. you can actually care without deeply falling in love with the person. so check your state of mind and know if you really love him. you need to know how you feel about them and check if the feeling is mutual. Let it not be that he just wants to take you for a ride.